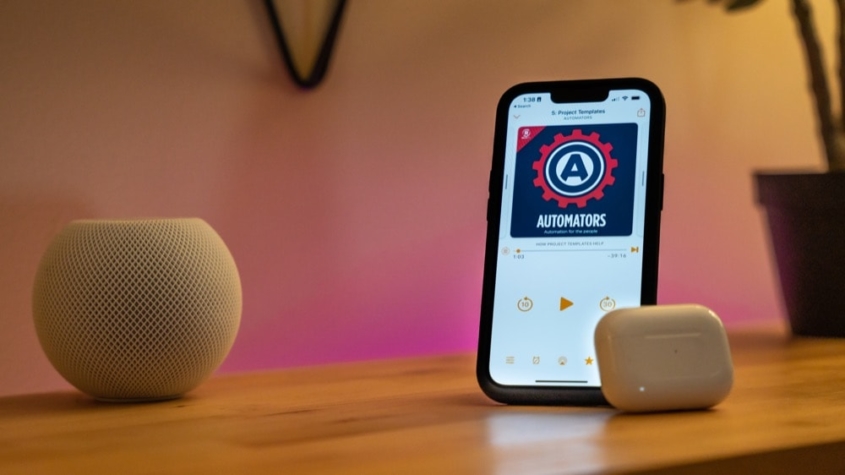 While this is probably the most niche recommendation I have in the podcast world, it might be the show which has had the biggest impact on my life.
The Automators is where I was first exposed to things like Keyboard Maestro, Hazel, Drafts, and OmniFocus. Each one has had a dramatic influence on my life. I think you should give it a chance.
The Show
The show's basic format is a two-person podcast about a specific apple-related automation technology. There are occasional guests, and sometimes they talk about web-based technologies, but in general, you get a great intro to a tool with some real-world applicability.
The Audience
The show heavily focuses on iOS and macOS users who do knowledge work. I would not imagine most episodes are worth your time if you are not one of these people.
The Hosts
David Sparks is a former lawyer and general Mac nerd. He hosts a few different podcasts, but in this show, he serves as the "everyman." Most of his solutions and examples are high-quality but accessible to most people.
Rosemary Orchard is a computer programmer and podcaster. On this show, she offers the more elegant and impressive automations. Frequently requiring API calls or custom code to be written. That being said, her logic for solving problems/creating automation is inspiring to all levels of ability.
Start Here
If you are interested in listening, I suggest you try the episode Project Templates. Not only does it have a mention of The Checklist Manifesto, but I think it is a great entry point into automation.
Forums
If the podcast wasn't enough, there is also a wonderful community around the show via their forum. It is an example of what the internet should be: a place of kindness and support where people freely share their knowledge.
Closure
I think this will be the only podcast I will ever suggest that might actually save you time instead of help you kill it.
https://www.themikeburke.com/wp-content/uploads/2022/09/119-The-Automators-TMB-Blog-Post-Featured-Image-Compressed.jpg
562
1000
Mike
https://www.themikeburke.com/wp-content/uploads/2021/07/The-Mike-Burke-Square-Header.png
Mike
2022-09-19 17:00:00
2022-09-19 13:54:56
The Automators