Keyboard Maestro Macros for Dates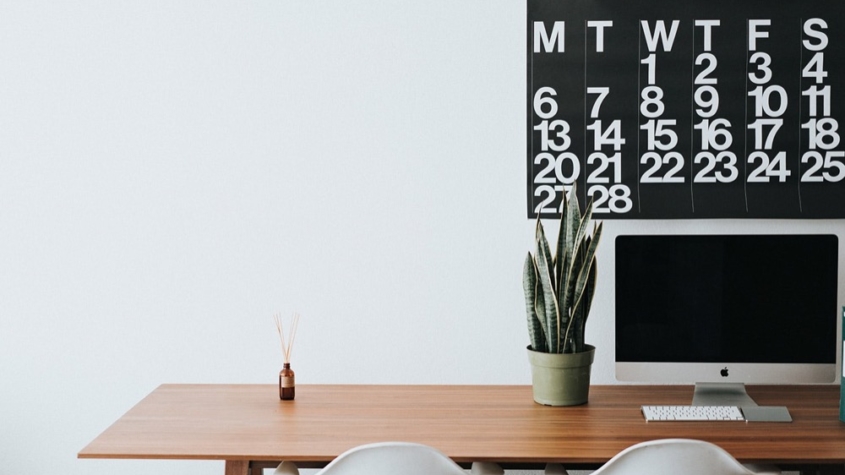 A while ago I shared a post from David Sparks about automating greetings in emails to reduce typos and increase accuracy in written communication. That post got me thinking about the other things that I do in my day-to-day written communications that could benefit from the accuracy and precision that comes from automation. I realized that dates were what I should try to address.
Whether I'm writing an email to a colleague with a request or issuing a due date for a class assignment, I want to be crystal clear so I use the day and the date every time. As opposed to saying that an assignment is due on Tuesday, I will always type out this Tuesday (04-30-19). Over time I have benefited on multiple occasions from this extra level of precision.
Unfortunately popping over to Fantastical and back to my email or browser window slows things down and increases the chance for error. After tinkering around a little bit with Keyboard Maestro, I figured out how to automate my precision! Now, I type my trigger of choice (e.g. ;thismonday) and Keyboard Maestro replaces that text with "this Monday (04-29-19)". No more counting in my head or switching apps, just perfectly typed and exactly correct dates every time.
I made macros for every day of the week (both This and Next), as well as Today and Tomorrow.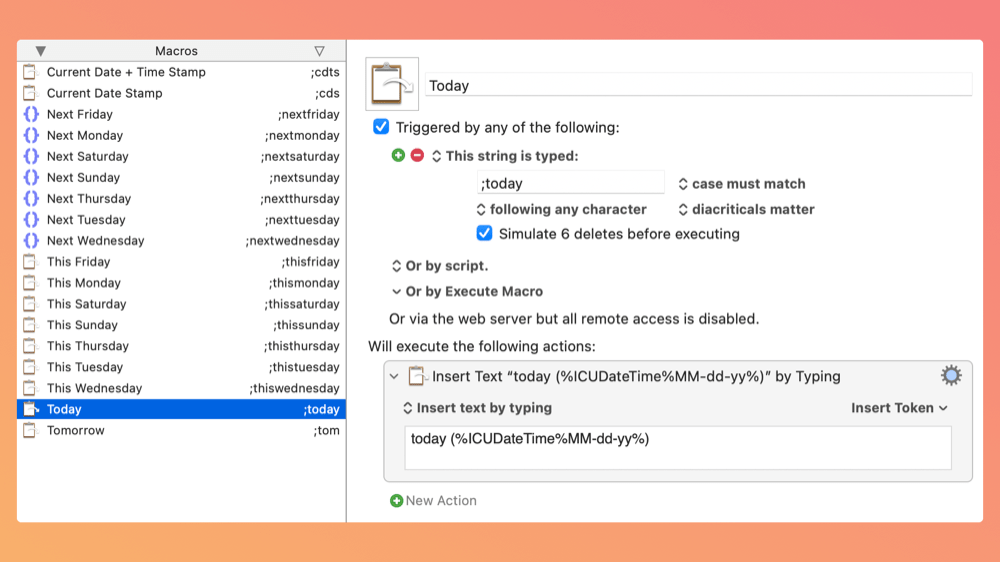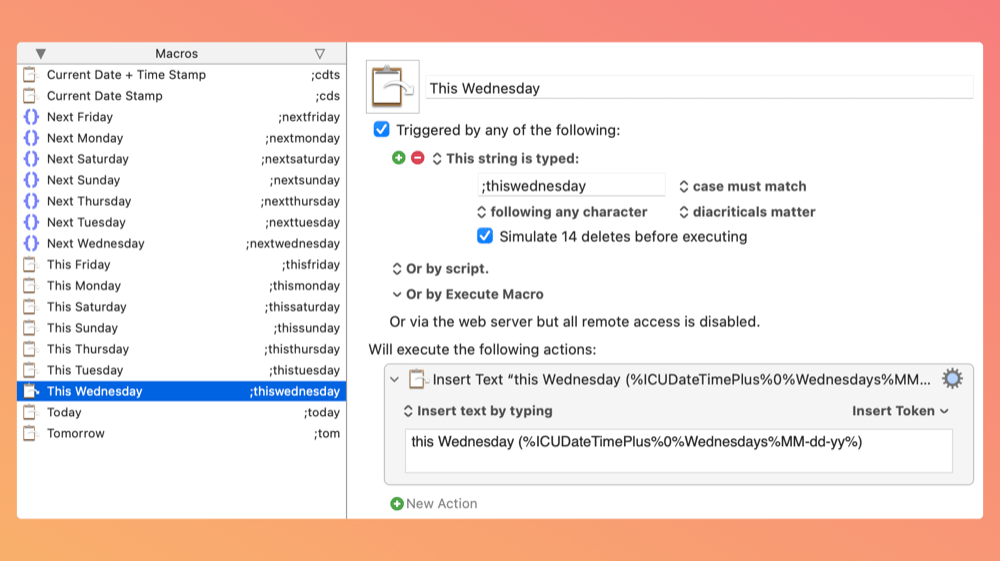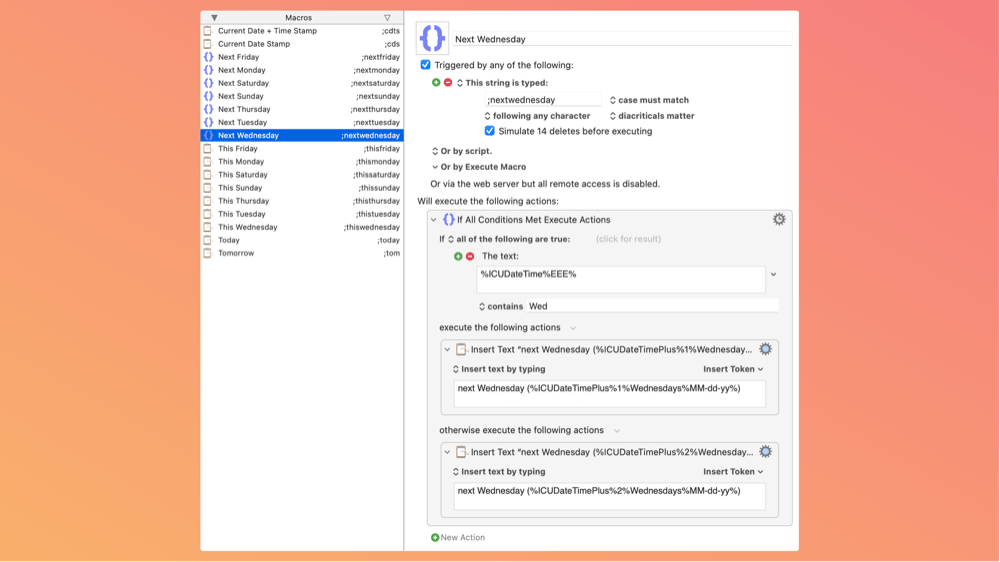 I realized that the "Next Wednesday" (and all of the Next ___) macros had trouble if they were run on that day of the week so they now all have If/Then conditionals in them to calculate the correct date.
You can download the macros here.
I hope this post inspires you to keep an eye out for something you can improve/automate in your life and realize that tiny changes add up!
Update
I made a screencast to demonstrate these macros:
https://www.themikeburke.com/wp-content/uploads/2020/04/049-Keyboard-Maestro-Date-Text-Expansions-TMB-Blog-Post-Featured-Image-Compressed.jpg
681
1000
Mike
https://www.themikeburke.com/wp-content/uploads/2021/07/The-Mike-Burke-Square-Header.png
Mike
2019-04-23 12:20:00
2022-09-20 11:44:27
Keyboard Maestro Macros for Dates