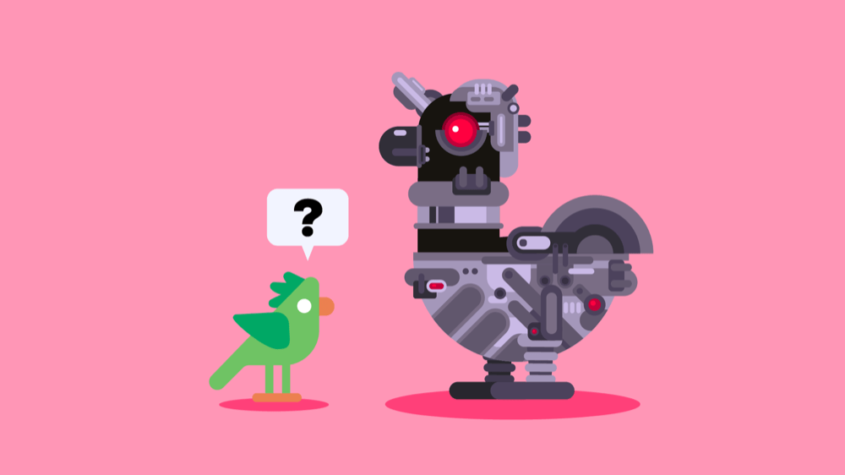 I spend a relatively large portion of my day consuming media. I have a post about my favorite way to consume podcasts, but video is also near and dear to my heart. I know how much effort goes into creating a quality video and I am constantly looking for new content creators who put in the time and effort to make high-quality content. For me, almost all of this discovery happens on YouTube, so when I find a channel chock full of awesome videos, I subscribe. If something is good enough for me to subscribe, I will share it with you here.
Kurzgesagt is a new discovery for me, but at the same time, it feels familiar because The Hitchhiker's Guide to the Galaxy is one of my favorite sci-fi comedies of all time. The first thing I thought of when I saw a Kurzgesagt video was the eponymous Hitchhiker's Guide.
At this point, there are over 50 different videos on their YouTube channel and I am working my way through them all. There several that I will include in my classroom but two specific options for my Human Body Systems class are The Immune System Explained I – Bacteria Infection and What Are You?
If you have 10 minutes to learn something or be forced into an existential crisis, then check out their channel!
https://www.themikeburke.com/wp-content/uploads/2017/02/015-Kurzgesagt-TMB-Blog-Post-Featured-Image-Compressed.png
562
1000
Mike
https://www.themikeburke.com/wp-content/uploads/2021/07/The-Mike-Burke-Square-Header.png
Mike
2017-02-06 01:29:49
2020-04-13 10:39:44
Kurzgesagt