Student Presentation Reflections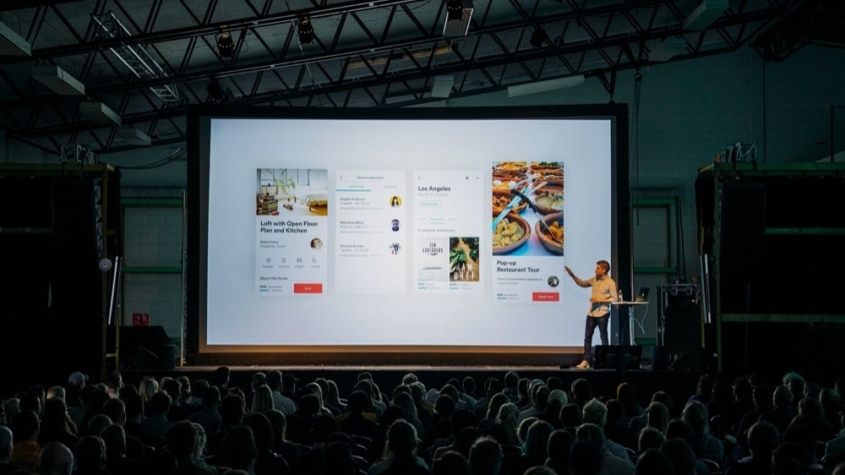 Teachers as Paragons
I struggle with articulating this point, but for the purposes of this post, I think that the most valid student-teacher dynamic is not the Jedi Master and Padawan method, but instead one where a teacher serves as a paragon of a small set of skills/attributes and the student's role is to assimilate their experiences with all of their teachers into their own paradigm.
While this viewpoint is not revolutionary, I find that hubris often prevents a teacher from maximizing the benefit of this approach. Too often I find myself or my peers trying to be too many things to too many students. I think it is important for a teacher to make explicit commitments about which skill or attribute they wish to be the avatar for.
My Niche
I chose presentation skills as my niche of instruction because I benefited greatly from the Public Speaking and Speech and Debate classes I took in high school. When I was in college, I saw very clearly those of my peers who did not have those same opportunities. I vowed that my students would be afforded opportunities to develop their presentation skills in my class no matter the other classes offered by my school.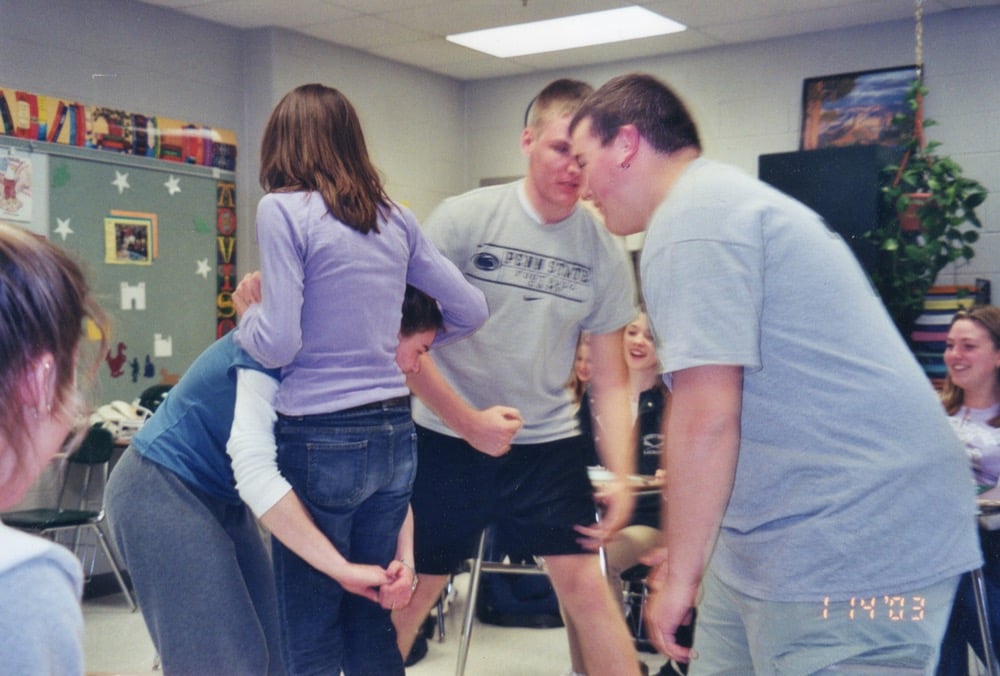 Reflection Process
I plan on creating many posts about the different resources, examples, and assignments that I use to improve my students' presentation skills. One of the core strategies, and I believe the most powerful, that I use to improve student presentations is a presentation reflection process.
In order to make presentation reflections be a valid assignment, you must film your students as they present—something that my 11th grade Public Speaking teacher Mrs. Shank did for me 15 years ago. Admittedly, being filmed for a presentation was nerve-wracking; however, it was also amazing beneficial. However, instead of recording presentations on VHS cassette like Mrs. Shank did, I record presentations digitally and post them as unlisted YouTube videos.
Recording Presentations
Do yourself a favor and make sure that you use a tripod to record the student presentations. You might think you can cobble together books and tape to hold a camera steady, but this is the wrong call.
If you plan on using your phone as the camera, you will need a mount to attach it to your tripod, and an improved microphone will certainly help with the audio quality, but it's not necessary.
If you plan on using a DSLR or mirrorless camera, then you really need to improve the audio. To improve the quality of the video's captured sound, I suggest using a shotgun microphone.
Whatever hardware you use, it is important to share with the students the camera's field of view, so they know where they should stand. The reflection assignment is much harder if the student does not appear on camera.
Reflection Assignment
Recording the presentation is the first step, but students will need to thoughtfully watch their presentations to see areas for improvement. To guide the students' thoughts while they watch their presentation video, I developed three sequential reflection assignments, one for each of the major presentations in my class.
This reflection process is truly eye-opening. Students are routinely shocked when they watch the video and see the nervous fidgeting or hand-wringing that they swear never happened. The pedagogical impact of a student watching themselves on video is many times more powerful than even the most helpful rubric or feedback.
In addition to reflecting on what happened, an important part of the assignment is also identifying five points on which to improve and coming up with action items for each point. An example of an improvement point and an action item would be:
I mispronounced many of the medical terms

I will look up the phonetic pronunciation of the words ahead of time and practice saying them to my teacher.
I always assign this as homework and give students a week to do the assignment after their presentation. I try very hard to make sure the videos get processed, uploaded, and shared with the students as soon as possible to make sure that things are fresh in their mind.
Students sometimes balk at the number of words they have to write. However, since they are writing semi-informally about themselves and have a video to go off, students routinely surpass 1000 words without blinking an eye.
Time
Sometimes when I explain presentation reflections to teachers, they exclaim that it is too much work for them to do or they don't know how to do the "video stuff" or something else along those lines. The video recording/editing process can be as basic or as advanced as you want it to be. Since video editing is a core part of my multimedia business, there is a lot of stuff that I do to the videos that is unnecessary but a point of pride for me.
In all honesty, a perfectly functional presentation video takes less than 3 minutes more than the presentation itself. Whether you spend 3 minutes or 30 minutes editing a presentation video, that time is returned many-fold by the presentation skill increase of your students.
Outcome
Hands down, the most consistent piece of feedback I receive from alumni is that they dominate their presentations in college. This makes me very proud. I committed to developing presentation skills in my students since my very first year of teaching. Hearing back from alumni that they are drastically better than their peers at presenting puts a smile on my face every time.
https://www.themikeburke.com/wp-content/uploads/2017/11/025-Student-Presentations-Reflections-TMB-Blog-Post-Artwork-Compressed-Featured-Image.jpg
714
1000
Mike
https://www.themikeburke.com/wp-content/uploads/2021/07/The-Mike-Burke-Square-Header.png
Mike
2017-11-12 19:57:55
2020-06-15 12:26:22
Student Presentation Reflections