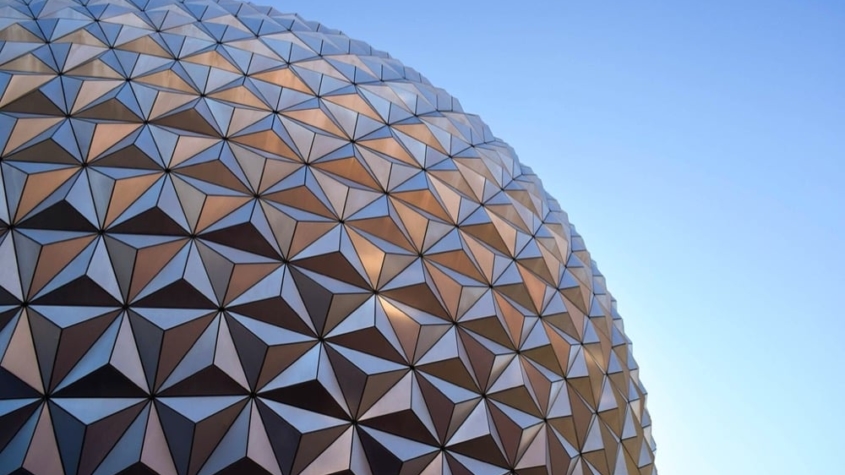 In 2016, I went with two of my co-workers to the PLTW Summit in Indianapolis. We presented 4 sessions and had a great time. This year I am attending/presenting solo and working on my networking skills. This post is a documentation of my experience at the 2017 PLTW Summit.
Sunday, October 22nd, 2017
Made it to Orlando! I spent most of the day traveling and then recovering from travel. This conference was scheduled right up next to another education conference so I was confused by the mixed signage on display when I first arrived but very quickly PLTW took over the space.
Just like last year, I am very impressed by the consistency and dedication of the branding, PLTW even made custom (branded) banners to cover the large (and dated) room signs of the conference center. No wonder these people make such great curriculum, they care so much about details and high-quality work.
Monday, October 23rd, 2017
The General Session was motivating in many ways. I was very interested in the last presentation where a Health Science School has meaningfully integrated the Engineering and Biomedical Sciences Pathway. The classes have several deliberate integrations of the skills and projects. The takeaway from this session is that I want to build a motion capture room at Bel Air…
Gamification Presentation
She is middle school teacher and an anti-gamer
Her daughter's teacher uses Class Dojo
She is not into gamification she thinks it a gimmick

She sees it being helpful in her class so she is slogging through it

People from the audience had a better idea than her

Poster of a monthly boss battle where their test scores are attacks on the boss
Periodic table battleship

Her presentation has a comic book theme which is interesting (in a good way)
She thinks letting kids play random boardgames is gamification
She shared some web tools
Really not sure why my presentation was denied and this was allowed
The audience knows more than her about each tool she shares
Youtopia

Never heard of this. She called it odd so it is probably cool

Classcraft

Online RPG

You lose HP when students do negative behavior
Gain XP for positive behavior
Parents can participate
There is a paid version
She warned people that it can be too successful

Overall I think Classcraft could be cool. If I did not have my class site already I would be interested in this.

She is texting during the presentation
She sees this solely as a behavior management tool
Someone from the audience shared PocketPoints.com

Could be a resource for Digital Citizenship committee
The Design Sprint for Education
Everything about this was exactly from the book nothing special was presented in this session.
The teacher talked about himself more than he talked about his kids or the process.
I am disappointed, I was hoping for a more tactical application/translation of the book to education settings.
I will just read the book and do it myself.
I met a lot of people today!
I met someone from Kansas who has been to HBS.BAHSBiomed.com and loved the class.
I talked to two biomedical teachers from Fort Lauderdale Florida who were interested in the capstone project.
I also talked to the Health & Science School from Beaverton Oregon about their motion capture technology. They were interested in coming out to BAHS to see our capstone.
At dinner, I met a teacher from Indiana who is a famous biomed teacher (her study guides were passed around like gold at my biomed Core Training) she was enthralled with the HBS site. At the end of the day I got added to a large (1,700 members) Facebook group for biomed teachers.
Tuesday, October 24th, 2017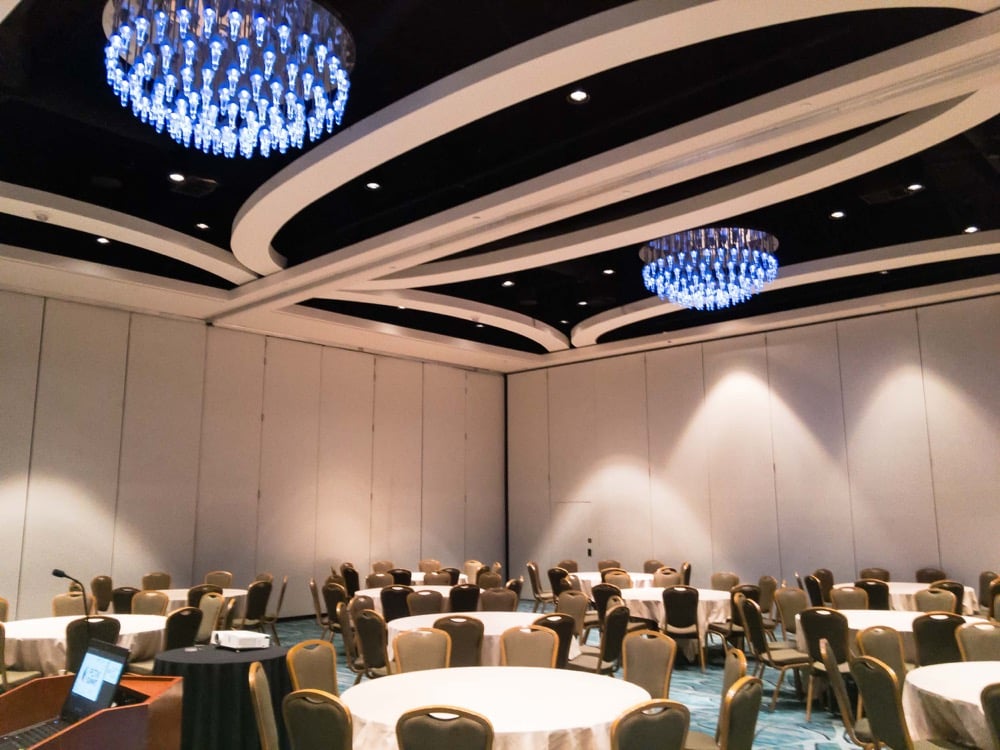 My presentation was well attended and people were impressed with the systems we have at BAHS.
Many people who I met yesterday came to my session today.
I received many compliments from the audience and my county supervisor who was there as well.
Several people talked to me afterward for more information about various technologies.
Cultivating Self-Efficacy
Started with a group KWL chart…
There is chart paper on the walls and table… my god I am trapped.
This is a huge waste of time, I almost skipped this session. I regret coming…
This is the epitome of a boring and juvenile county PD
I left early, I couldn't stand it.
General Session
The guest speaker is a "generational speaker." He speaks about the differences between generations. He wants to focus on millennials and Generation Z in education.
For the first time ever we have 5 different generations working in the schools
Parenting style is the number one predictor of student behavior.
Age defines your relationship with technology.
Technology is only new if you remember something else.
Millennials are the largest portion of parents and educators.
"Delayed adulthood" means that life is 5 years behind for today's 20 somethings
Millennials divided into two groups "the entitled" and "the workers"
Generations are not boxes but a valuable set of clues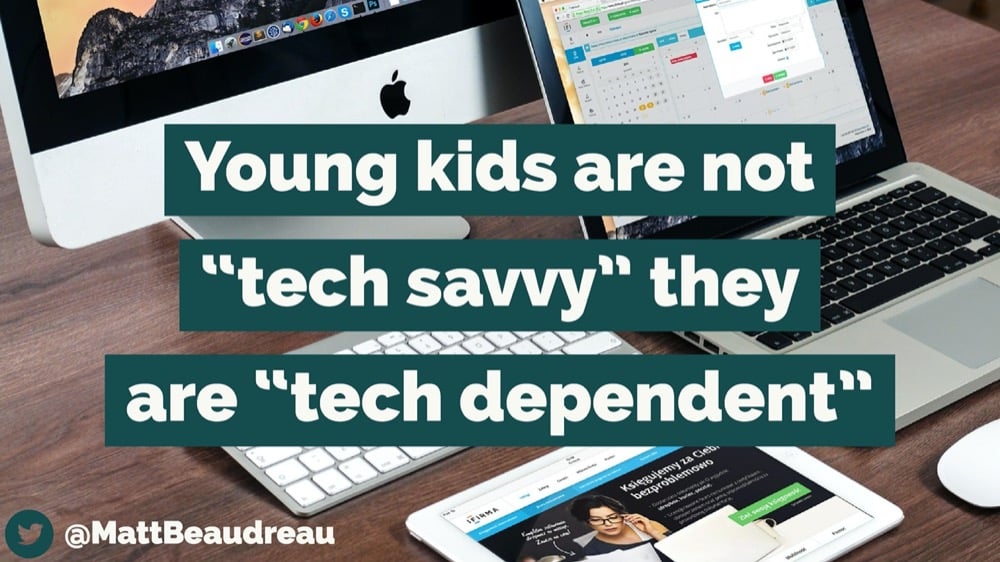 For Generation Z a phone is a portal to the world. They have never known the world without technology
85% of Generation Z will use a phone once a week or more to learn something new
Generation Z is 22 years old or younger
Top 5 Tech Ways to Communication with Gen Z

Text
Social Media
Email

Subject Line is important
They are short and have bullet points

Phone Calls
In Person Communication

Teach kids to shake hands and look at someone's eyes

Three Take-Aways

As Unique as You Are

Parents want you to know something unique about their kids
Students need to know that you know something unique about them
Student do not inherently trust teachers anymore
Start with their unique desires and build a curriculum around that

Visual Learners

YouTube is the number one learning resource for students

Humanize everything

Show that every staff member in the school is a human being
Make connections with students, be friends
This guy was the best speaker I have ever seen in person.
Old Tool, New Tricks: Proposed Changes to the PLTW End of Course Assessment
An assessment system must be used to provide authentic assessment
PLTW will be moving away from Stanine scores in the future
The problem with creating an End of Course Assessment is balancing the length of the test vs making sure it is statistically reliable.
This is my very much my educational research class. They are talking about reliability and validity.
Sidebar- I do not like the phrase "kiddos" in lieu of the word students. This has happened a could of times during the conference but this presentation is just over the top with "kiddos".
Apparently, EoC items are written by Master Teachers
We should anticipate getting Assessment Blueprints this year
The items will expand beyond multiple choice "tech-enabled"
The items will measure constructs as well as content

Process thinking
Communication
Problem Solving
Collaboration

All of this will happen without expanding the test
No changes in the 2017-2018 school year, some experimentation in the 2018-2019 school year, but major changes will not happen until 2019-2020.
Design Thinking for Educators
Very much the design thinking process that I have been working on at BAHS.
He mentioned the Stanford D School as a resource for Design Thinking and their Morning Routine exercise.
Also, Design Thinking for Educators from IDEO.
No new information from the presenter here but he did share some helpful resources. I am glad I came to this session and that this session exists. I wish it was more targeted at making teachers think like designers instead of how to use it in class with your students.
Wednesday, October 25th, 2017
Show Your Students the World with a Biomedical Tour of Europe
Designed specifically for PLTW Biomedical Sciences students
About $4,000 per traveler
1 Chaperone is covered by every 6 student tickets

They do partial coverage for less than 6 students.

EF takes care of booking everything. There is a full-time tour director who travels with you.
Have to decide if parents are allowed to chaperone.
Fundraising

Sell First Aid kits
Restaurant nights, t-shirts, the usual other efforts

When kids pay they deal with EF directly
Fundraising can be applied to each student's individual EF balance.
Kids get a sponsorship page through EF where people can donate to the individual's trip
https://www.themikeburke.com/wp-content/uploads/2020/03/024-2017-PLTW-Summit-TMB-Blog-Post-Artwork-Compressed-Featured-Image.jpg
666
1000
Mike
https://www.themikeburke.com/wp-content/uploads/2021/07/The-Mike-Burke-Square-Header.png
Mike
2017-10-24 12:45:54
2020-04-13 10:39:37
2017 PLTW Summit