Financial Freedom Step 3- Bank Better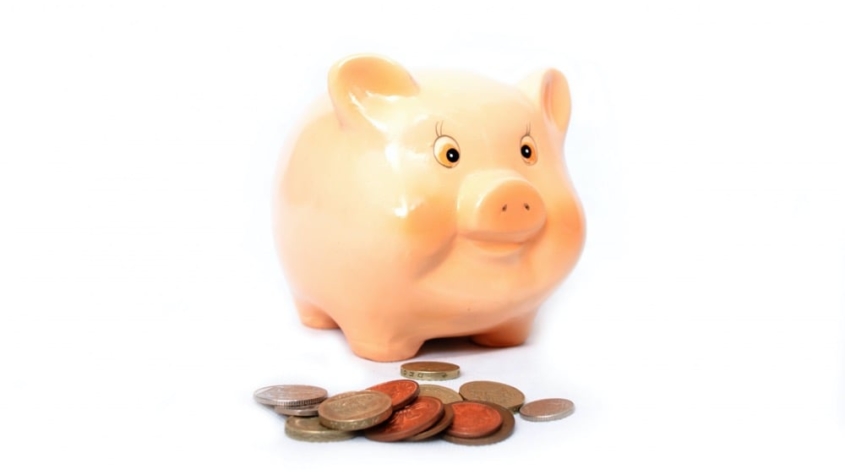 Congrats, you probably have a clearer understanding of your finances and a better plan for your debt than anyone you work with. I don't know why, but teachers are inherently bad at this, so be proud of your progress. You are on your way to being the Rich Uncle Pennybags of your school.
Bank Better
It is stunning how bad most bank accounts are. High fees and low rates are great for banks but awful for you; escape these bad accounts now! There is no need to be loyal to a bank that uses you and your money (and gives you nothing to show for it). Our desired traits are to the left:
A few years ago, when I started taking my finances seriously, I found all of these characteristics in online only banks, specifically Ally Bank. I have not looked back since.
No Fees
ATM/Monthly Maintenance/Check Transfers/Overdraft Protection/etc. should all be free!
High Interest
If the bank is making money by lending your cash out, you should see a profit!
Unlimited Savings Accounts
You should have an account for each of your saving goals (more on this later) your bank should not limit this.
Automated Transfers
To make a simple and automated money management system, you need to make your bank work for you automatically.
Links to Mint.com
Mint will be the backbone of your money management system, so your account has to be able to link fully to Mint.com.
Why Ally?
I make money from them
Most teachers I know have accounts with the local teachers' credit union and I don't know why. Their best interest rate is awful (.05%) and they charge fees for everything (there is a per page statement printing fee)!

They have a $5 monthly maintenance fee. Just to cancel out that one fee, you need to have $125,000 in their saving account! Are you kidding me!?! That's just for the maintenance fee – heaven forbid you use an ATM or want to transfer money!
Every teacher that uses this bank loses money every month.
Below is a comparison of my Ally saving account with the account that many of my fellow teachers use. If you put $1,000 in each account and left it alone for 12 months you would get these results: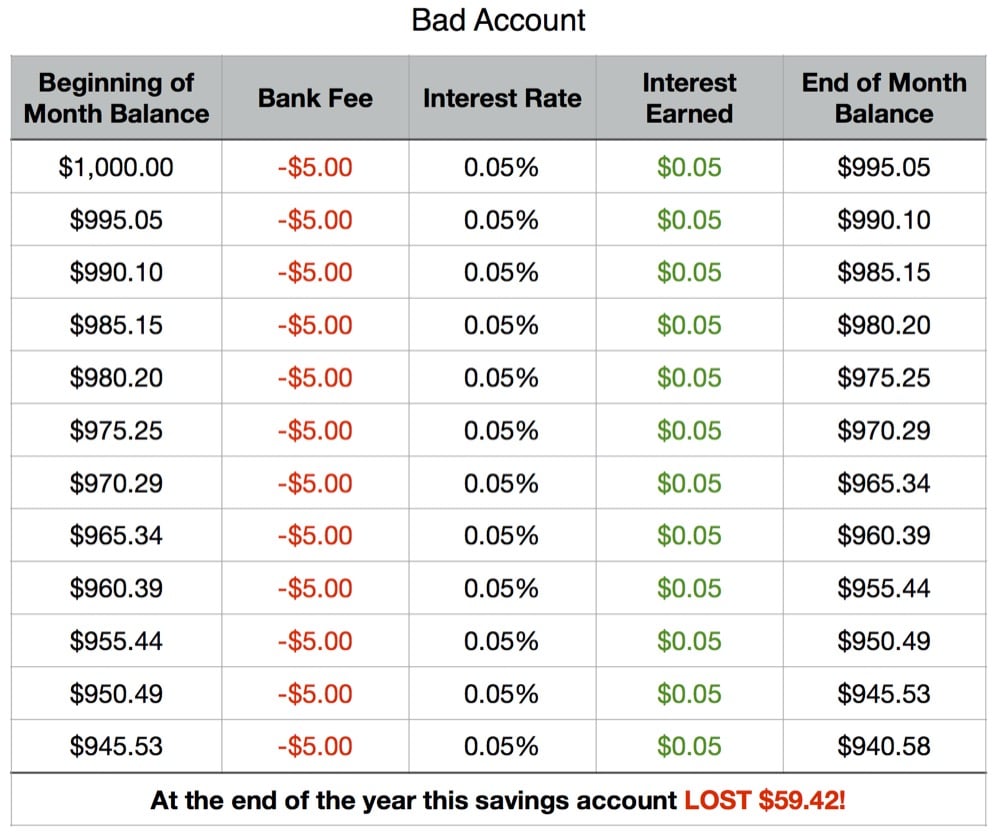 Other Benefits of an Ally Account
Flexibility
I am a big fan of segmenting money into dedicated saving accounts. I have separate savings accounts under my Ally account for Christmas, vacations, car down payments, etc. Ally makes it super easy (less than 10 mouse clicks) to set up a new account for a new goal. These new accounts show up pretty quickly in Mint so you can link the account to a goal and be tracking in minutes.
Transfers
I set up automated weekly transfers (more on that later) between my Ally accounts. These transfers are instant and free (note: federal law limits savings accounts to 6 withdrawals a month). I can also transfer money to or from accounts at other banks for free as well.
Ally also pays for a service called Pop-Money for transferring money to other people for free. I prefer using Square Cash, but this is a nice perk.
Interest Rate
The national average interest rate on a saving account is 0.07%, my Ally checking account is earning 0.1%! Meanwhile, my saving account is earning 0.99%.
This is a huge difference that adds up over time and helps you get to your goals faster. For zero risk, no cost, and no change in accessibility, it's a no brainer!
There is one drawback to using Ally exclusively… cash deposits.
To get around the cash deposit problem, I use a free checking account at Bank of America called an eBanking account. They don't advertise it at all, but it is exactly what I need, free, excellent, ATM access. There are two requirements to make the account free, you must use paperless statements and you can't talk to anyone who works at the bank… weird, I know, but you can only use automated services with this account.
But that is not a problem because Bank of America has really nice ATMs. Their accounts suck, but the ATMs are very quick, powerful, and user-friendly. Given their prevalence of locations and excellent ATM experience, I can always get rid of any cash on hand. I deposit cash to my BoA account and since cash posts instantly, I can initiate a transfer to my Ally account from my phone before I leave the ATM.
Cash deposit problem solved easily and for free!
Credit Cards
You need a good credit card. Unfortunately, it's hard for me to recommend you a card because credit cards are much more personal. I suggest you use the tools in Mint to find a card that rewards you for the shopping you do. I currently have the Capital One Venture Card. My wife and I went to Venice a few years ago, and we got this card because it had no foreign transaction fees and had 12 months free financing. We stuck with the card and have had no problems at all, but I am looking to switch to a card that rewards us more for the type of shopping we do. I am looking at switching to the American Express EveryDay Card or the Citi Double Cash Card.
Whatever card you go with, make it your prime currency. Whenever you pay for anything, reach for your credit card. Get as many purchases/bills on your credit card as you can; mainly because you earn points/cash back for doing what you are already doing. This also allows you to have everything tracked in Mint automatically.
With this credit card, you now have the three financial weapons that you need to move forward.
Moving Forward
By shedding your old and dingy accounts for fresh new accounts, you have tools that actually work for you. You are not shooting yourself in the foot by paying for things that should be free. You now know how much a bad bank account can hurt you in the long run and what to do about it.
In the next post, you will learn how to automate your finances so you can focus on the things you care about. The goal is that you should not have to spend more than 5 minutes a week managing money.
https://www.themikeburke.com/wp-content/uploads/2015/07/008-Financial-Freedom-Step-3-Bank-Better-TMB-Blog-Post-Featured-Image-Compressed.jpg
662
1000
Mike
https://www.themikeburke.com/wp-content/uploads/2021/07/The-Mike-Burke-Square-Header.png
Mike
2015-07-24 12:00:54
2020-04-13 10:39:49
Financial Freedom Step 3- Bank Better