Overcast- My Podcast App of Choice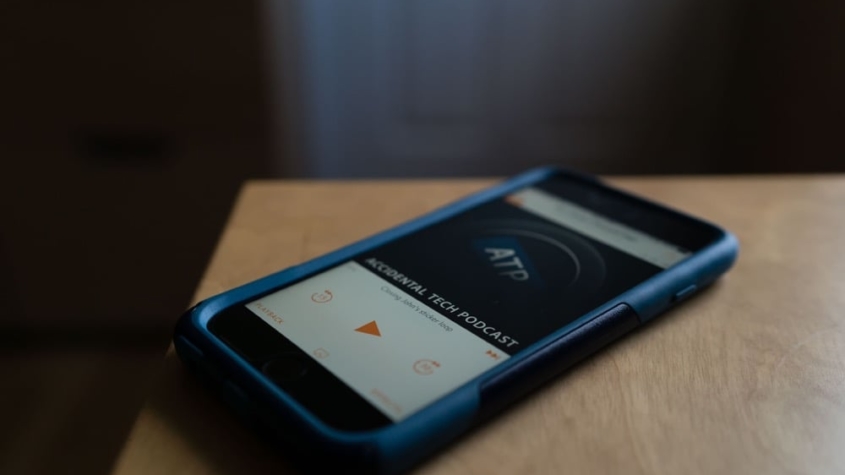 I am a huge fan of podcasts. I listen to them all the time, in the car (unless my son objects), doing chores around the house or classroom and any other time I can.
I used the built-in iOS podcast app for a while but it was not amazing by any means. I found Overcast and I never looked back!
Why Overcast?
There are a couple of reasons I like it so much but hands down my favorite are the effects. These options are listed in a menu at the bottom of each episode (see image).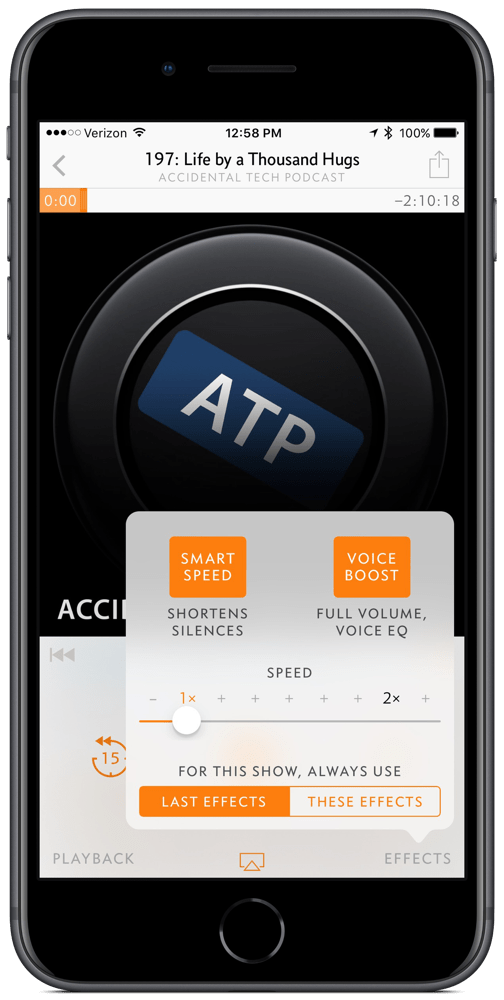 Smart Speed
This works in the background to automatically shorten the silences in podcasts. This essentially cuts down on wasted time in podcasts. I know that some people like to listen to podcasts at 1.5X or 2X speed to get through them efficiently but I have neven been a fan of that, it feels a little oddly paced and pitchy. Smart Speed saves you time without messing up the experience of listening to the podcast.
You even get a handy running total of the time saved by Smart Speed in the Settings panel. So far Smart Speed has saved me 43 hours!
Voice Boost
This is also a nice feature, I can go from podcast to podcast without having to worry about having a different listening experience.
In addition to these cool features, the app itself is just plain elegant. This is evident from the controls, which are clear and consistent, to the number of taps needed to play a podcast (it's 1 to play your most recent podcast). The app does a great job of helping you get to content ASAP.
The other thing I like as a teacher who listens to podcasts which often overlap with my classroom is the sharing function. I can share a podcast to a specific starting point very easily to my class's Slack Channel (in less that 5 taps) and my students don't need any special software or accounts to listen to what I have shared.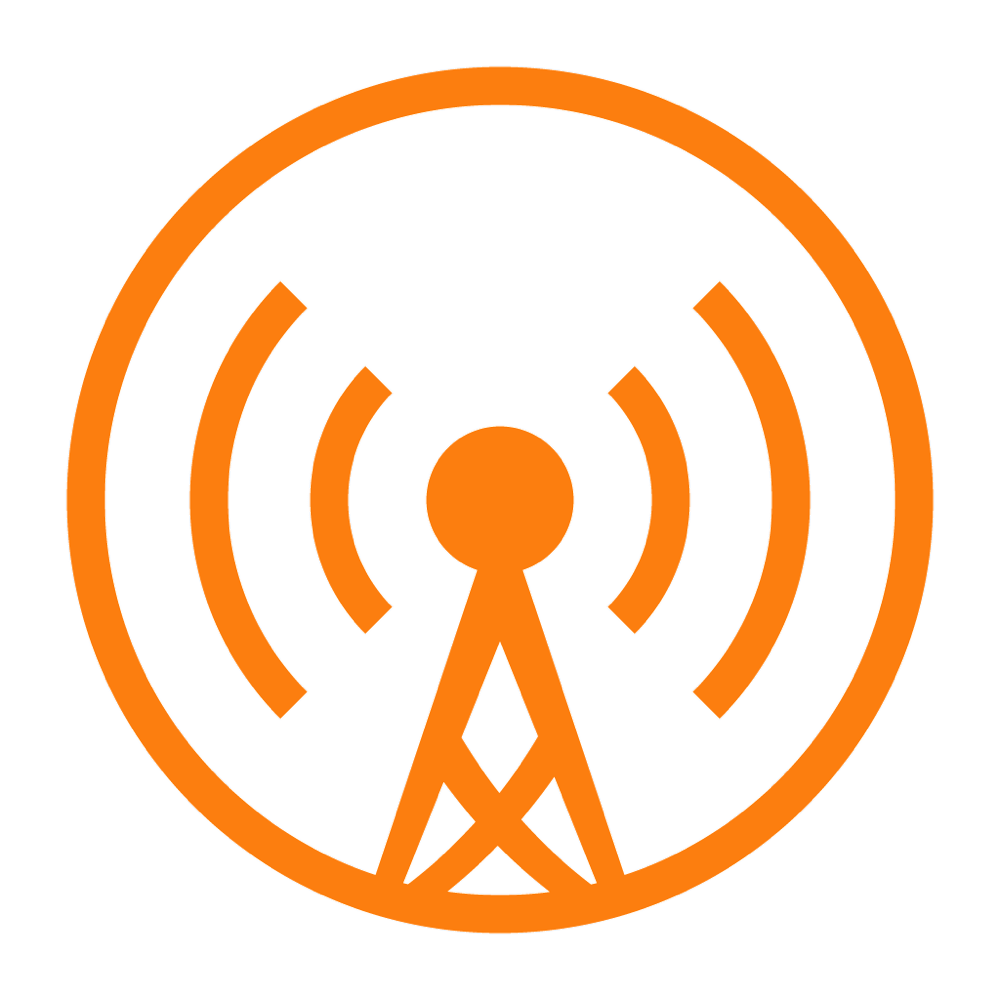 Conclusion
Download this free app and plow through podcasts like never before!
https://www.themikeburke.com/wp-content/uploads/2020/03/009-Overcast-My-Podcast-App-of-Choice-TMB-Blog-Post-Featured-Image-Compressed.jpg
668
1000
Mike
https://www.themikeburke.com/wp-content/uploads/2021/07/The-Mike-Burke-Square-Header.png
Mike
2016-08-27 02:44:00
2020-04-13 10:39:48
Overcast- My Podcast App of Choice