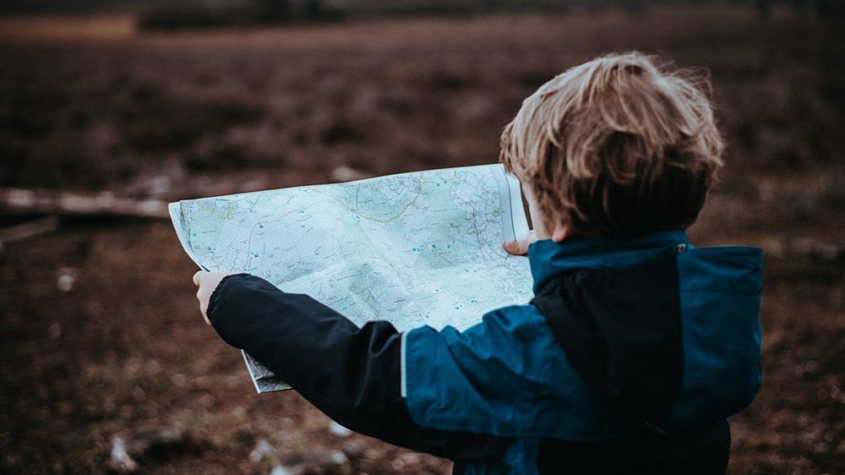 What is better than a mind map? Two minds… mapped… (that fell apart). 
The adage "two heads are better than one" is true of making mind maps as well! As helpful as I find making mind maps and as much as I like MindNode for making my mind maps on my mac, there are times where I need to map with others, and I struggled with that until now.
Mindmeister
I heard about Mindmeister on a business podcast. The host was talking about using mind maps to get his ideas together for blog posts and other projects with his staff. I looked into it and even used it in class a few times, but I felt like the free version of the service was hobbled in such a way to essentially force you to pay. I don't begrudge the designers of those decisions, certainly, they need to make money, but it made the service something I didn't like using, so the hunt has been on for a more suitable collaborative mind mapping tool.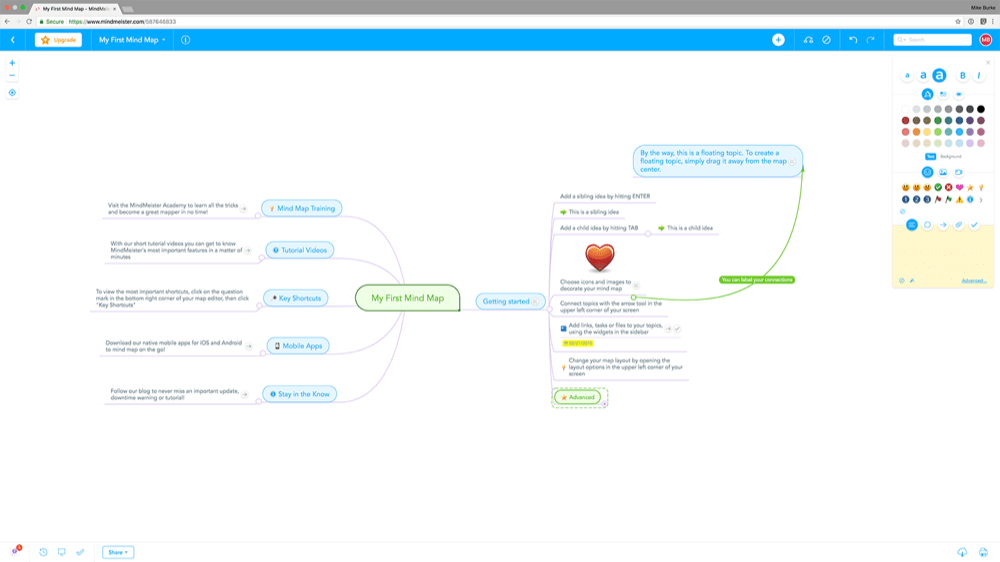 Coggle.it
Earlier this year I stumbled across a video/post from Thomas Frank at College Info Geek called 20 Useful Websites Every Student Should Know About and I threw it into Things 3 to investigate for later.
I am glad I did because I found Coggle.it on the list and Coggle.it was exactly what I was looking for from a collaborative mind mapping tool!
Coggle's interface is extremely minimal and forces you to focus on your map, nothing is in your way. See a simple map I made here:
You can create clean and beautiful mindmaps in Coggle (not as good as MindNode but still very nice) but the best feature is the collaboration. It is not quite at Google Docs' level of responsiveness but it is better than Office 365.
In addition to collaboration, you get version history, presentation mode, commenting, downloads, and shareable links all for free.
Limitations
Coggle only give you three private diagrams which should be plenty for a student to have active at once (I would download them as PDFs to archive them when you are done) but If you would like to have several mind maps saved in Coggle then you will likely have to upgrade to the "Awesome" plan for $50 a year.
If you download your mindmap, both the PDF and PNG will be watermarked and rasterized images. Don't plan on making high quality or large prints of Coggle mind maps.
Conclusion
Even with the limitations of Coggle, the design, usability, and the free feature set I still think Coggle.it is the best technology I have found for making collaborative mind maps. 
I plan on having my students make content artifacts (negative feedback loops), review tools, and brainstorm project ideas using collaborative mind maps in Coggle.
https://www.themikeburke.com/wp-content/uploads/2018/03/029-Coggle-TMB-Blog-Post-Artwork-Compressed-Featured-Image.jpg
666
1000
Mike
https://www.themikeburke.com/wp-content/uploads/2021/07/The-Mike-Burke-Square-Header.png
Mike
2018-03-03 09:27:37
2020-04-13 10:40:12
Coggle.it