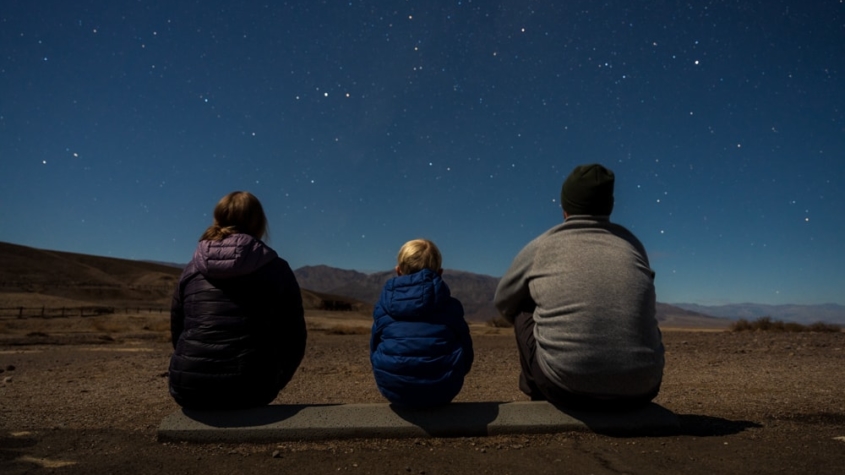 One of my biggest pet peeves of traveling is the night I get home, and I have to plug in my phone and watch on my nightstand. The cables are in my suitcase somewhere, and now I have to go hunting for them, and I just want to get to sleep,
That is, until a few months ago.
I finally had enough and purchased all the cables, chargers, and accessories I would need to travel. No more worrying about packing what I need or cannibalizing my nightstand before the trip. It has had an outsized impact on my travel experience, and I regret not doing it sooner.
Video
Gear
Of course, the gear I picked is custom-tailored to me and the tech I travel with. I encourage you to check out the tech I identify below if you have a similar need.
Also, everything on this list was purchased with my own money, and there are no affiliate links here.
Peak Design Tech Pouch
Peak Design is an excellent company. You can read about their mission and the "good" they do, in addition to making high-quality stuff.
In the video, I forgot to mention that everything they make comes with a lifetime warranty. I own several Peak Design products, and they are the first place I look for luggage and camera or travel accessories.
USB Charging Cables
I try to avoid the ends of the cable spectrum. The ultra-premium, gold-plated cable will never get into my shopping cart. I have never seen evidence that the marketing language translates into real-world performance.
I also stay away from the types of cables you pick up in the checkout aisle at the grocery store. I have had too many cheap cables have broken pins or fray quickly.
I have settled on Anker as my first stop for USB cables, chargers, or power-related purchases. They make a variety of high-quality products for a reasonable price. I typically buy the cheapest version of the product I need that Anker sells and that has worked well for me.
Apple Watch Magnetic Charging Cable
Unfortunately, there are not many options for Apple Watch chargers, so these are expensive. The two-meter option is especially so.
Anker Powerline+ II Lightning + USB-C Cables
When I was putting this bag together, these were the cheapest Anker cables that were six feet long and came in a few colors. I have no issues with them, but if you can find a more affordable version from Anker that suits your needs, grab that one.
BongoTies Elastic Cable Ties
I think there is a BongoTie in use in every room in my home. These things are deceptively boring looking but incredibly useful. Grab a pack, and you will soon be getting another! They help organize my tech pouch and help keep the management going when the cables one out of the bag too.
Anker PowerPort Mini
I love how small these are and that they don't have a light on them. Several similar products have a status light that is brighter than it has any right to be, and in a hotel room, that can be disruptive to sleep.
Insignia USB Type-C Memory Card Reader
I picked this up from Best Buy a few years ago. It was an urgent purchase I needed for a work project, and this is what they had. So nothing special here.
I will say, it has never failed to mount (and keep mounted) my SD cards on my MacBook Pro or my iPad.
EZQuest USB Type-C Male to HDMI Male 4K
This cable allows me to plug my iPad Pro into a TV and play media. I have used it to play movies from Plex on to a TV in an Airbnb, and I have also used it to mirror the Photos app onto a TV at my parent's house to show some travel photos.
I try to avoid dongle chains, so this all-in-one cable suits my needs well.
Anker Astro E1 6700mAh Portable Charger
Anker for all the power-related things. I picked this one up on clearance from Target. It is either my second or third battery pack on any trip, so I don't worry about it being small. It's just a "bonus" charger.
Spreadsheet
I dug through all my emails and receipts to get the prices I paid for all of the components of my travel kit. It is more expensive than I thought but still worth every penny to me.
Closure
Like I said in the video, this kit comes with me on every trip. We are traveling in some fashion once every other month or so.
To me, the peace of mind is worth the investment, and each additional trip adds to the value I receive for the money spent.
I hope this post inspires you to put together something for yourself. If it does, let me know in the comments what you put in your bag!
https://www.themikeburke.com/wp-content/uploads/2021/12/2021-12-California-288.jpg
667
1000
Mike
https://www.themikeburke.com/wp-content/uploads/2021/07/The-Mike-Burke-Square-Header.png
Mike
2022-01-16 17:12:43
2022-01-16 17:12:50
Peak Design Tech Pouch