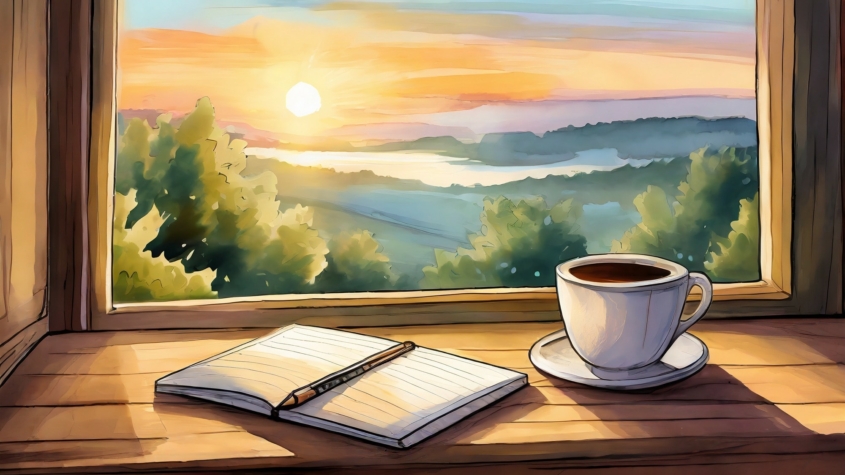 I like magic tricks as much as the next person, but I usually find effective magic tricks to be frustrating.
I know there is a trick; some secret, technique, or special tool that lets the magician perform the trick. The trick is effective because I don't know how it works, and it frustrates me that I can't figure it out.
Sometime over the past two years, I figured out how to perform a magic trick on myself; and I am frustrated because I don't know how it works, just that it does.
Morning Coffee Macro
While the rest of my house is sleeping, I am quietly working on my coffee and mentally preparing for the day via the macro demonstrated above. Once I have refreshed my memory about the day ahead, I will also check off a bunch (usually all) of my deferred "chore" type action items.
Get My Son on the Bus
On school days, my morning coffee time usually ends when I get a Fantastical notification to wake up my son. He's seven, so I'll get him some breakfast, and I'll clean up the kitchen now that noise is not a concern. Once his breakfast is done, I will supervise his morning routine and get him ready for school.
One of the great pleasures of my new job is not having to pay for before-school care; a close second is being able to walk my son to the bus every morning and get him off of it in the afternoon. Once he is successfully on his way to school, I switch back to focusing on myself.
Healthy Habits
Inspired by the Cortex podcast, I declared 2020 the Year of Healthy Habits. Over that year, I experimented with many different routines and health-related experiences, but for me, the three most powerful are working out, meditating, and journaling.
It is frustrating how much of an impact these habits have on my day! Spending thirty minutes doing these things shouldn't matter this much, but they do (hence the frustration).
I have modified or strayed from this routine a few times over the past few years. Each time I have, my general levels of anxiety begin to increase, and my overall productivity decreases. Eventually, I reinstitute my morning routine, and things will get better a week or two later.
Because I have figured out how vital these things are for me, I take care of them once I get back to the house after the bus stop.
Workout
The shortcut I created above still gets my workout and music started for me. I am still a fan of the Streaks Workout app and suggest it to anyone who wants to build a basic bodyweight workout into their day.
Meditate
Since the beginning of my exploration with meditation, I have used Calm as my meditation app. I played around with Headspace but just like Calm better.
I do the Daily Calm every morning. It takes about 10 minutes, and I do it after my workout.
Journal
Journaling has been the most turbulent of these habits. I have always been in the ballpark of the 5 Minute Journal, but I have jumped around with the tools to complete it.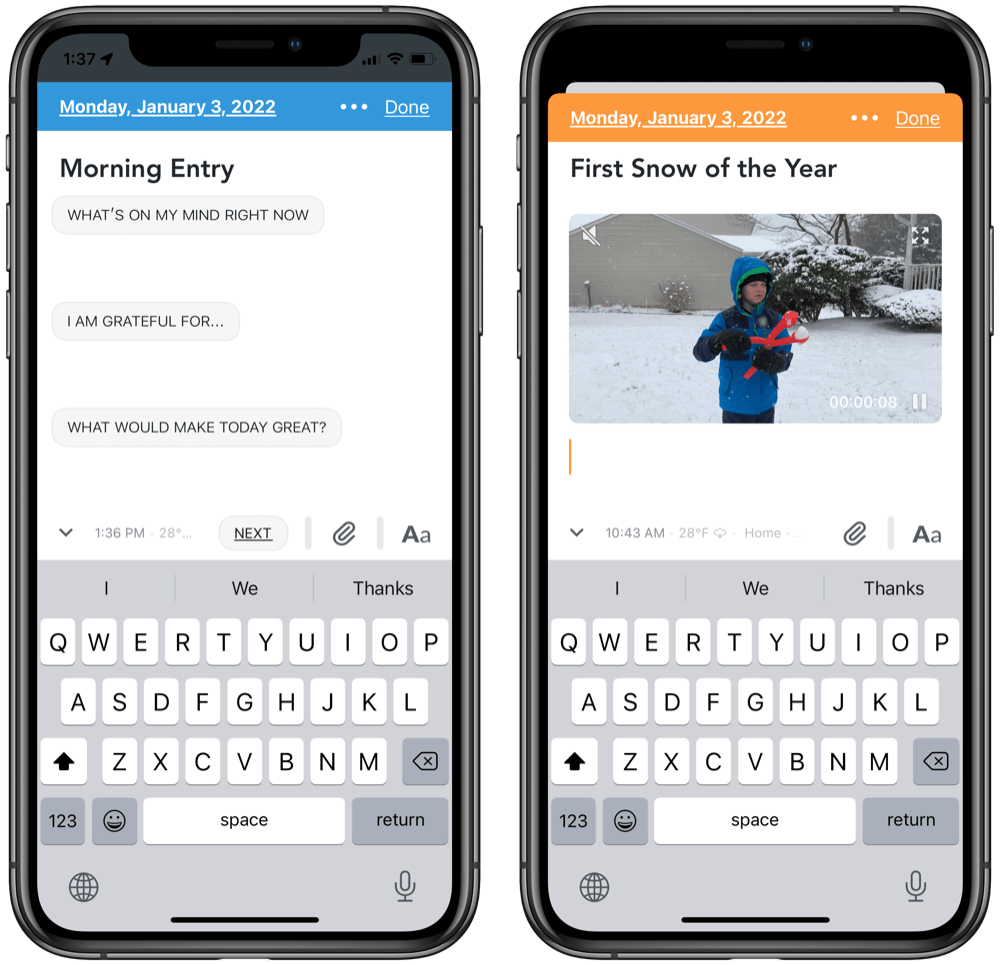 This past summer, I settled on Day One. I love the customizability, the connection with Apple Photos, and its general ease of use.
In addition to my morning and evening reflections, I am keeping a journal of my family's adventures and quotes/memories of my son growing up.
Frogs
With my son at school, a bunch of chores out of the way, and my healthy habits complete, my mind and body are primed to be successful. Exactly where I want to be to tackle my most important tasks of the day, my Frogs.
I will work until lunch on my High Impact + High Energy action items and then spend the afternoon usually in meetings, but otherwise dealing with what comes up.
Closure
And that's it, that's the trick that I figured out how to perform without knowing how it works.
Completing my morning routine positively changes the course of my day. When I can string multiple days together, the benefits start to compound. I can't wait to see what happens in 2022 when I do it for the long haul.
Do you have a morning routine? If so, what does it look like? Leave a comment and let me know!
https://www.themikeburke.com/wp-content/uploads/2022/01/108-Morning-Routine-TMB-Blog-Post-Featured-Image-Compressed-1.jpg
1143
2000
Mike
https://www.themikeburke.com/wp-content/uploads/2021/07/The-Mike-Burke-Square-Header.png
Mike
2022-01-09 15:52:23
2023-11-18 07:19:40
My Morning Routine