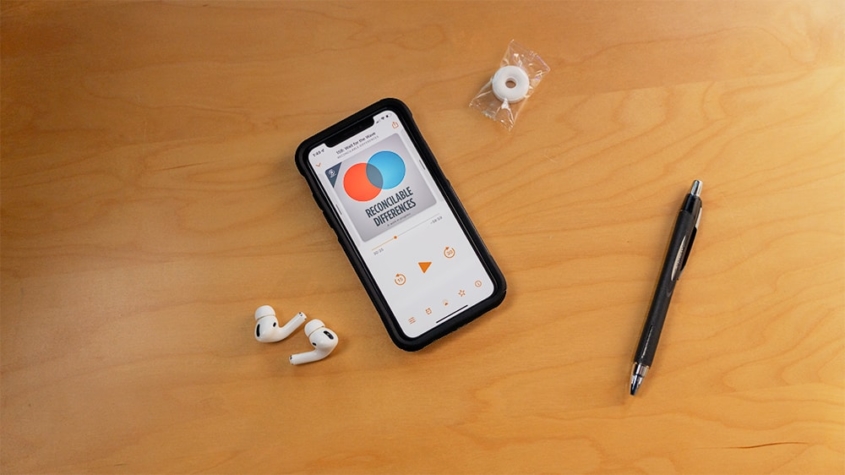 This is the podcast I like the most but have the worst sale pitch for.
If you like hearing two late-middle-aged white guys talk about parenting, life, work, and technology, this is the show for you!
That being said, it's one of only two podcasts that I have ever considered paying for bonus content from.
The Hosts
Merlin Mann is a former productivity blogger and speaker who has had many lives and experiences. He routinely starts tangents that end up (usually) coming around in a beneficial way.
John Siracusa is a logical and straightforward computer programmer. He likes to keep the structure and format of the show in order, but his efforts are similar to a Buddhist monk's sand art.
Their differences are reconciliable enough to give the show a back and forth while keeping the scope of conversations consistent.
The Show
It is hard to pick a good example, but try this one out:
The show has a continuity that rewards long-time listeners, but you will find humor and wisdom that will make it worth your time even from the first listen.
https://www.themikeburke.com/wp-content/uploads/2022/01/110-Reconcilable-Differences-TMB-Blog-Post-Featured-Image-Compressed.jpg
562
1000
Mike
https://www.themikeburke.com/wp-content/uploads/2021/07/The-Mike-Burke-Square-Header.png
Mike
2022-01-24 07:00:00
2022-01-24 08:00:36
Reconcilable Differences