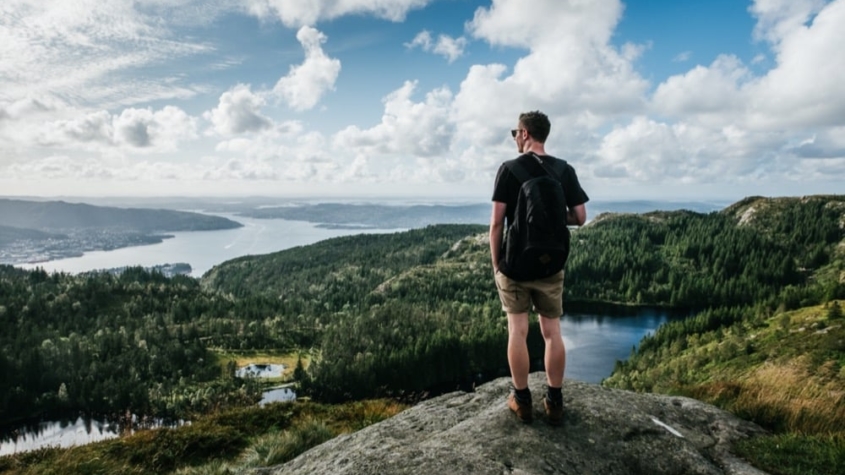 Last year I had a significant positive change in my physical health. I lost 30 pounds, regulated my sleeping schedule, and improved my body composition.
As a former college athlete and exercise science student, I have always known what I need to do to be healthy. However, I rarely made the right health choices over the past decade and accrued 50 pounds that I didn't want or need.
In May of 2019, I started paying attention to the activity circles on my Apple Watch and being more purposeful with my eating and activity. These small changes repeated regularly have accumulated. This concept is the core of James Clear's Atomic Habits book, and it can be summed up in this tweet.
Your outcomes are a lagging measure of your habits.

Your physical fitness is a lagging measure of your eating and training habits. Your knowledge is a lagging measure of your learning habits. Your net worth is a lagging measure of your financial habits.

You get what you repeat. pic.twitter.com/9dhwBapz81

— James Clear (@JamesClear) January 1, 2020
Yearly Themes
There is still more work to do, and my progress has predictably slowed, but I am continuing the healthy habits that have gotten me this far. Inspired by the Cortext podcast, I eschewed the traditional New Year's Resolution sham and have been working on my yearly theme:
I am declaring 2020 the Year of Healthy Habits!
During the year of Healthy Habits, I am trying to be more purposeful with how I spend time my "downtime" every day. Like Grey mentions in the video, I have buried the Tweetbot app on my phone and put the Apple Books app on my home screen. Because of this, I have read 4 books in 3 months. Over the past decade, I might have averaged 1.5 audiobooks a year.
Instead of hitting snooze, I use those nine minutes to do a workout using the Streaks Workout app.
You get the picture.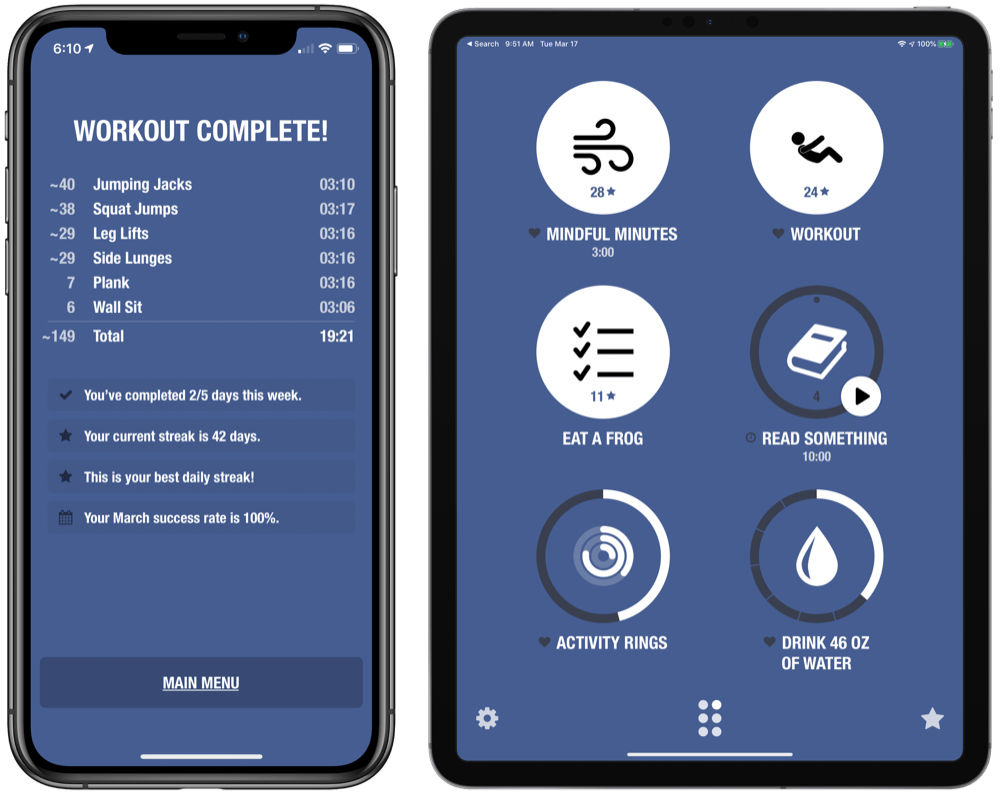 I am using the parent app of Streaks Workout, Streaks, to remind/annoy me about the habits I am trying to implement. Currently, I am trying to institute the following daily healthy habits:
Workout
Close My Activity Circles
Meditate
Drink Water
Read
Some of these have been on my mind for a while, years even. But with the year of Healthy Habits, I am trying to be purposeful about integrating them into my day, and the Streaks app helps.
There are certainly setbacks and failures; for instance, my 40 plus day reading streak was broken last week when my wife forced me to go to BJ's with her for some pandemic panic purchasing. In the past, I would have lost momentum; the streak was over, the resolution failed. The reading goal would have been shelved. But with the year of Healthy Habits guiding me, it was right back on the literary horse the next day, and I am back up to 4.
Food for Thought
The reason I am writing this is not to brag, quite the opposite. I didn't have something holding me back, I didn't have an obstacle to overcome, I just needed to do what I already knew to be the right thing. It is embarrassing that something so simple as moving where I kept an app on my phone changed my behavior, but it did. And I am better for it.
With COVID-19 giving a lot of people time at home, it might be an excellent opportunity to reflect on how you spend those little chunks of time that show up in your day, or maybe try and implement a morning workout or meditation into your wake up routine. If time was ever a limiting factor before, perhaps you can try again.
Learn about Yearly Themes in long-form here:
https://www.themikeburke.com/wp-content/uploads/2020/03/083-Year-of-Healthy-Habits-TMB-Blog-Post-Featured-Image-Compressed.jpg
666
1000
Mike
https://www.themikeburke.com/wp-content/uploads/2021/07/The-Mike-Burke-Square-Header.png
Mike
2020-03-17 10:40:23
2020-04-22 12:25:19
Year of Healthy Habits